Auto Glass Replacement In Nashville, TN
Nashville, the Music City, is known for its vibrant music scene and thousands of friendly locals. It's one of the most popular places to visit across the country. Whether you're here for a weekend refresh or want to stay long-term, there's always something new and invigorating to explore. At the heart of all the fun, there's always the unexpected need to call an expert if you have a cracked windshield.
Welcome to Safe Auto Glass! We're one of the leading auto glass replacement services in Nashville. We've been honored to help countless customers return to safe driving as quickly as possible. While you can't predict when you'll need our services, knowing you have somewhere to turn gives you the peace of mind you deserve.
Auto Glass Replacement Services
One of the main factors that contribute to accidents is reduced visibility. Whenever you have a cracked or damaged windshield, it's important to take care of it immediately. Our team knows how critical having a clear and undamaged windshield when driving on the road is. We're honored to help with all your Nashville auto glass needs, whether it's the front windshield, side, or even the back window.
It's our goal to get your vehicle back to optimal condition as quickly as possible. As a testament to our service, we provide our customers with a workmanship guarantee and leakproof warranty. When you hire Safe Auto Glass to serve Nashville and surrounding areas, you're always getting the best possible service in the industry.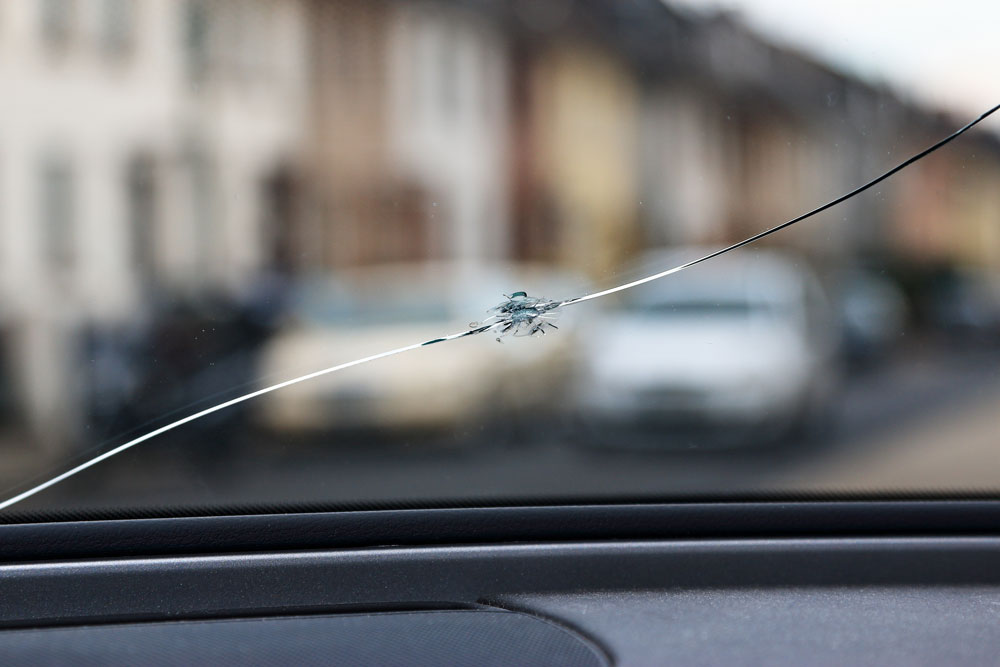 Windshield Replacement In Nashville
With over one million residents, Nashville is a bustling city that's always on the move. Many people commute to work or head out for a night of live music. With so many cars on the road, your windshield can get damaged by a rock or other debris. The windshield is the main component of your vehicle that helps you see clearly in front of you.
We understand that driving with a cracked windshield is one of the most annoying experiences. That's why we deliver fast windshield replacements to Nashville residents. We understand that your safety is more important than anything else, so we will come to your location and fix your auto glass as soon as you need us.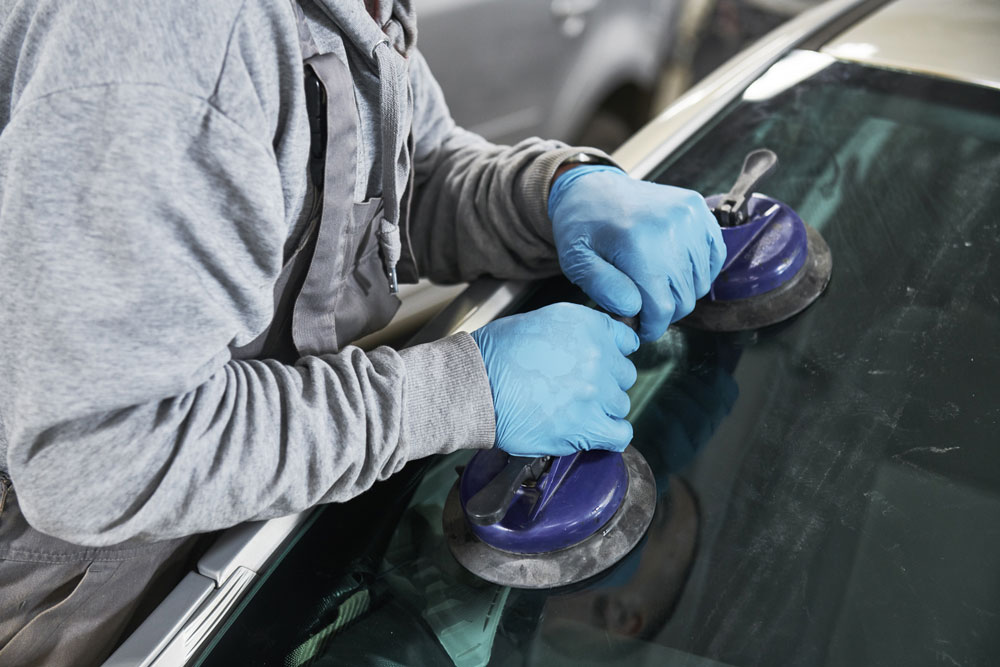 ---
Frequently Asked Questions
With so many customers relying on Safe Auto Glass for our services, we get some questions about our company and services. We have compiled some of the most common questions and our answers here.
How Do I Know to Repair or Replace a Windshield?
Nashville residents who have damage to their windshields often ask us whether they need to repair or replace their windshields. It can be difficult to determine, but several factors come into play.
First, the size and location of the crack on the windshield are major factors. Cracks larger than six inches in length usually require a complete replacement because they can cause the glass to break completely in half. Also, cracks located near the driver or other passengers of the car can be a hazard. Even without damage from foreign objects, windshields must be replaced because of the weather.
How Does Safe Auto Glass Replace My Windshield?
Replacing a windshield in Nashville should always be handled by an expert like Safe Auto Glass. Have you ever wondered how we replace your windshield? The first step is to remove the old windshield. We use various tools to remove the windshield, including special adhesives. A new, custom-fit windshield is installed to match the size needed. Whether you have a small sedan or a larger truck, we can help install a new windshield quickly. We aim to ensure you can drive safely and comfortably on the road again.
As a mobile service, we take the worry away from our customers needing to drive with a compromised windshield. Our technicians will arrive at your location on time and complete the installation promptly. You can expect about an hour for our experts to install your new windshield.
How Do Insurance Claims Work With A Cracked Windshield?
Since the need for windshield replacement is so common, many customers ask how the insurance process works. The first thing you should know is how much your deductible is. If you carry comprehensive insurance, it can help provide the coverage you need to replace a windshield. We're always available to help with the insurance claim process to ensure you're not losing out on any out-of-pocket costs.
Can Cracked Windshields Be Avoided?
There are a variety of reasons why cracked windshields occur. Whether it's from inclement weather, rocks, or sun exposure, it's important to have your vehicle's windshield replaced as soon as possible if your safety is compromised.
You can prevent a cracked windshield completely, but several practical steps exist to avoid it. Always keep a safe distance between you and the vehicle in front of you. With different country roads in Nashville, it can be easy for a rock to kick up from the ground. Maintain the speed limit to reduce the likelihood of this happening. However, even with proper maintenance, auto glass can lose its structural integrity over time. Contact our professionals for an inspection if your windshield or other window doors need replacing.
Get A Free Estimate from Safe Auto Glass Serving Nashville, TN
We're always here to help if you need to get your windshield or other window doors replaced. There's no need to look elsewhere for auto glass replacement in Nashville. Be sure to contact Safe Auto Glass for a free estimate. Our team of trained technicians looks forward to helping you with your glass needs.
Contact Safe Auto Glass Serving Detroit, Michigan
We would love to help you if you need auto glass services in Detroit. Safe Auto Glass is a recognized company that has helped thousands of customers safely get back on the road. You can always contact us for a free estimate or have any questions about our services.
Safe Auto Glass can come to your home or business to replace your windshield today. Get a free quote online or call us at (877) 215-7735 for more information now!