Auto Glass Replacement In Detroit, MI
Detroit car owners rely on their vehicles to get them where they need to go. Most of us can relate to having a fender bender or accident, but nearly all of us have experienced damaged windshields or other glass doors on our cars. As a result, you need somewhere reliable to turn when you need auto glass repair in Detroit!
We proudly welcome you to Safe Auto Glass. It's important to us to deliver efficient and professional services for our customers in the Motor City. Windshield replacements are a job best left up to the experts. With our help, you can get back on the road again safely and have the peace of mind you deserve. Learn more about how we provide residents of the Detroit area with an essential service for their vehicles.
Auto Glass Replacement In Your Area
The need for auto glass repair in Detroit is fairly common. With so many busy highways and residents working in the contracting space, rocks and other debris can quickly cause damage to your windshield. Our company is setting the gold standard in the industry, offering the highest level of integrity and care for every customer.
Our technicians are highly trained to ensure your vehicle gets OEM glass that is perfectly fitted to your vehicle. A broken or cracked windshield is never wise to drive with for an extended time. Our advanced equipment and industry training allows us to ensure your new glass gets installed with precision and accuracy.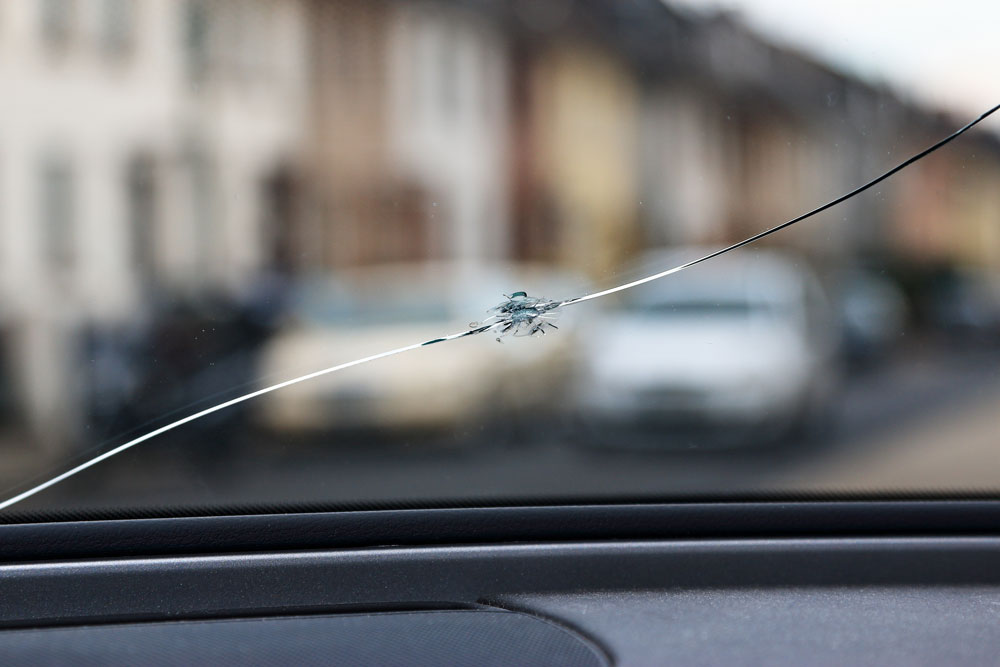 Detroit Windshield Replacement
Most of our service calls are for individuals needing their front windshield replaced. Your windshield is highly susceptible to damage because it is exposed to the elements every time you drive. We understand that getting your windshield replaced can be a stressful situation. Our team alleviates that burden by making the process as easy and seamless as possible. Below are some reasons why customers in the area choose us to replace their front windshield.
Our company provides a mobile service. This means you don't have to worry about traveling to a repair shop with the danger of a compromised windshield.
We provide quick turnaround times. Our customers need their vehicles back quickly since many rely on them for daily work.
Competitive pricing is important to us. Safe Auto Glass provides reasonable rates while providing exceptional work in the industry.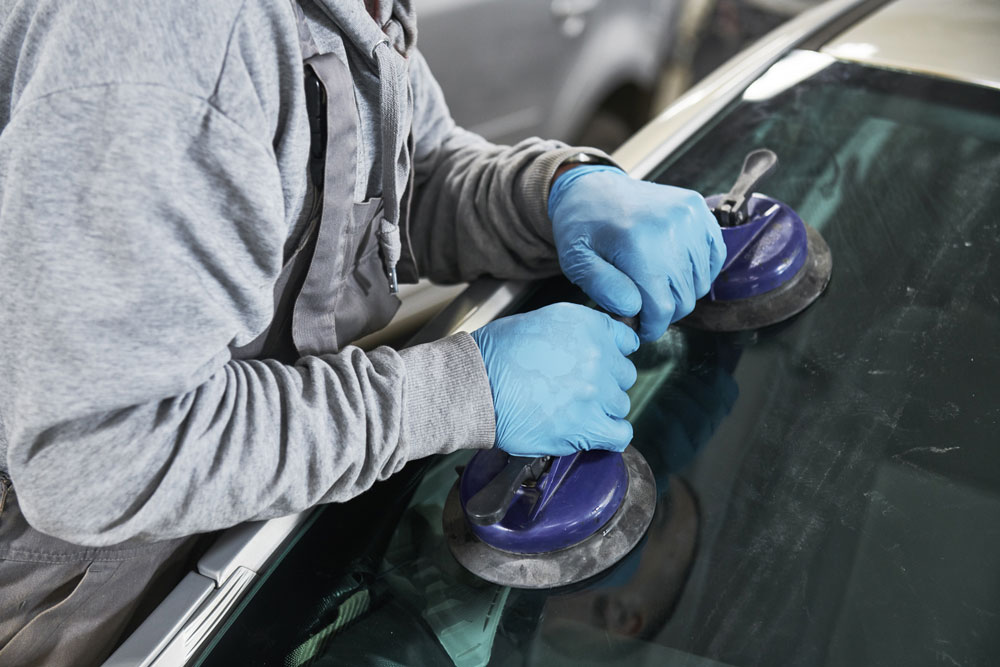 ---
Commonly Asked Questions
You would be surprised to find out how many car owners need auto glass services in Detroit. Whether it's a front windshield or a side window, you should never trust your car to just anyone. Our technicians have received extensive training and can handle any repair or replacement need you may have with ease. Below are some of the most frequently asked questions about our services.
When Should I Replace My Front Windshield?
The front windshield is the most important aspect of visibility for any driver. Even if an object hasn't damaged your car, the front windshield can begin to crack over time. It happens because of the temperature change. Generally, if the crack is more than six inches long, it's time to replace the windshield. It's more imperative if it's obstructing your view.
Repairs could be made if it's just a small crack, less than an inch long. It's also important to understand that the depth of the crack matters. If the crack is more than a certain depth, it could affect the windshield's structural integrity. We can let you know if your front windshield needs to be replaced or repaired.
Can You Prevent Rocks from Hitting Your Windshield?
Many drivers think they have bad luck with rocks hitting their windshield. However, nearly every driver has encountered this situation at least once or twice in their lifetime. That dreaded sound of a rock hitting your windshield isn't the best feeling. There's no guaranteed way to prevent a rock from hitting your car, but you can make it far less likely with a few simple tips.
First, always remember to keep a safe distance between you and the next vehicle. That can give you more space to avoid possible rocks that kick up from the ground. Pay attention to large trucks that are hauling, especially if they are hauling rocks or other debris on their bed. If you can hear a rock hitting your roof, it could be coming from a truck in front of you. Remember that sometimes rocks still flick off the road, and you can do nothing to prevent it.
How Is a New Windshield Replaced?
Windshield replacement in Detroit is our specialty. The old windshield is carefully removed first. If there is any remaining glass on the inside of your car, it is swept off. The new windshield will be carefully lowered into place and secured with an adhesive. The car usually must sit for a few hours to ensure the adhesive is dry.
Once it is, the car can be driven safely again. It's always our goal to deliver timely and professional work for every customer we serve. The replacement usually takes around an hour or two. We'll work with your insurance company and help you file a claim for the replacement. Of course, we'll answer any questions you have about the process.
Contact Safe Auto Glass Serving Detroit, Michigan
We would love to help you if you need auto glass services in Detroit. Safe Auto Glass is a recognized company that has helped thousands of customers safely get back on the road. You can always contact us for a free estimate or have any questions about our services.
Safe Auto Glass can come to your home or business to replace your windshield today. Get a free quote online or call us at (877) 215-7735 for more information now!