Windshield Replacement In Columbus, OH
Nothing is more important than seeing out of your front windshield. If you're cruising down the highway, there's always the chance of something unexpected happening. Whether a rock hits aggressively on your front window or years exposed to severe weather have wreaked havoc on your auto glass, we're here to help. At Safe Auto Glass, we're one of the most recognized names for windshield replacement in Columbus. When you need someone who knows what they're doing, you can count on us to provide the services you need.
Auto Glass Replacement Service
Nobody knows when their car, SUV, or truck will be damaged. It's imperative to have clear visibility on the road, especially when driving at high speeds. That's why we offer efficient and reliable auto glass replacement services to ensure your safety on the road. We understand your time is valuable, and we always work hard to produce a quick turnaround time at a competitive rate.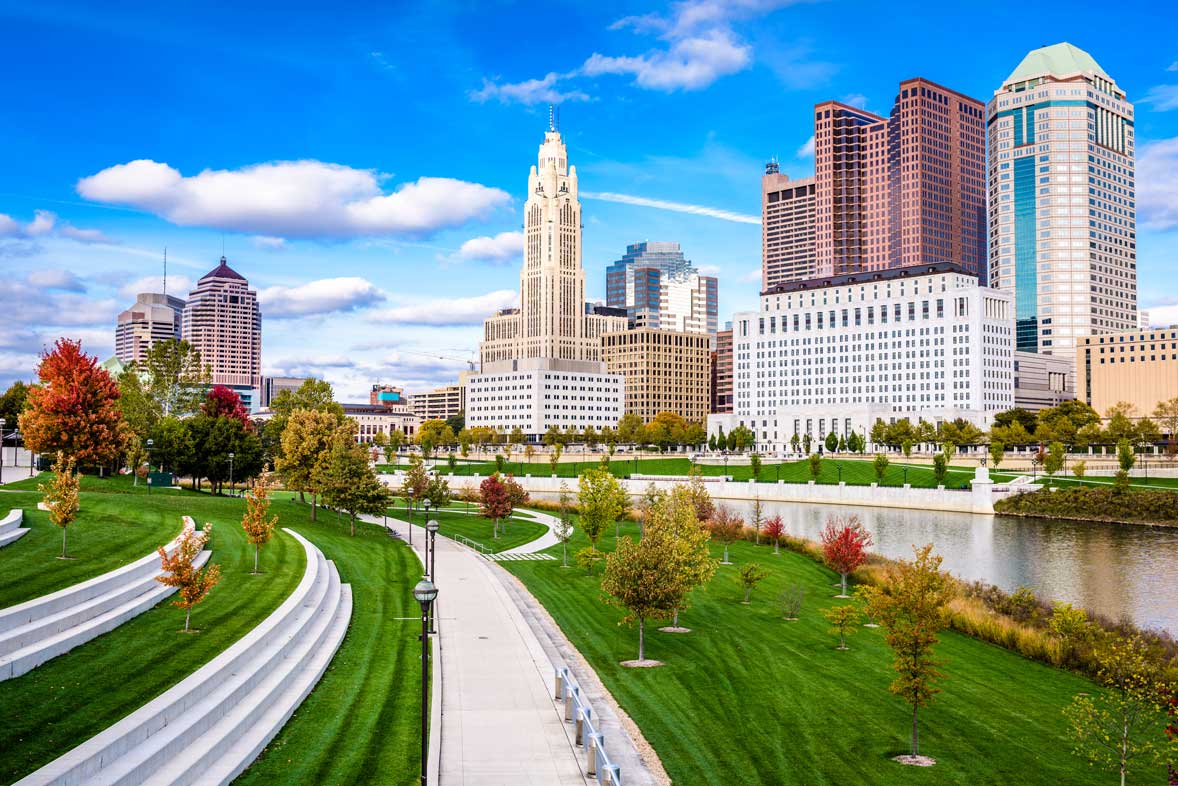 Windshield Replacement Columbus, Ohio
We provide auto glass replacement for all your windows, but the windshield is the most common type of glass that needs to be replaced. Whether your windshield has a small crack or a large chip, it's important to address the issue immediately to prevent further damage and ensure your safety. We have industry experience and thousands of jobs to provide an essential service you can count on. Some common reasons your windshield might need to be replaced include a foreign object hitting it at high speed, vandalism, or years of exposure to the sun.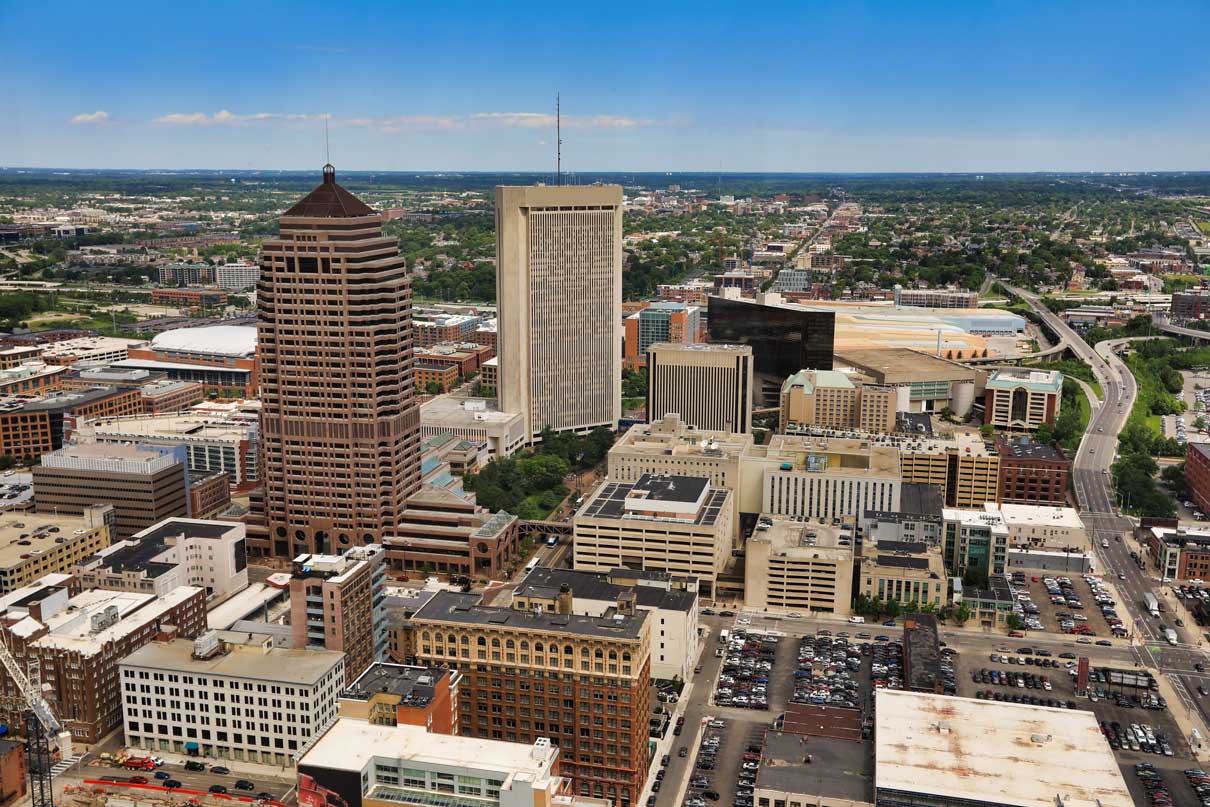 ---
Frequently Asked Questions
As a premier service for windshield replacement in Columbus, our customers typically have questions regarding the process and what they can expect. Below are some of those questions with the answers from our experienced team of professionals.
When Do I Know My Windshield Needs to be Replaced?
Typically, the crack's size and depth are your first indicator to consider when the windshield should be replaced rather than repaired. If you have a crack larger than six inches and it's spreading rapidly, it is recommended to have the windshield replaced. Also, cracks in sensitive areas, such as the corner, can be dangerous because they can compromise the windshield's structure and put you at risk whenever you get behind the wheel.
How Long Does a Windshield Replacement Take?
We understand the busy lifestyles of every customer we serve. Whether you are a college student who needs a car for classes or a busy mom picking up the kids after school, we're here to help! We can get the entire windshield replaced in as little as one day. Depending on the size of your windshield, the time can vary. However, we're always ready to provide prompt service with your satisfaction in mind.
What Should I Expect from A Professional Auto Glass Replacement?
Replacing a windshield correctly takes a lot of precision and skill, and our technicians have the training and equipment to do the job correctly the first time. We follow all the industry regulations and best practices for removing your old windshield and placing OEM glass on your car. When you choose a professional auto glass replacement service, you can expect the following:
Thorough Inspection- We'll determine the extent of your damage and determine if replacement is necessary. Typically, we make the recommendation, especially if your safety is compromised.
Expert Removal- Removing an old windshield requires the right knowledge. We'll carefully remove the old windshield, ensuring no further damage is done to your car's frame or interior.
Replacement glass- Our team believes in using the best quality materials, which is why we only use OEM glass for replacement. You'll get the exact windshield replacement in Columbus that matches your vehicle's needs.
How Does Insurance Work for A Cracked Windshield?
Understandably, our customers often have questions about insurance with a windshield replacement. Typically, your insurance will cover the windshield replacement if you have comprehensive coverage. However, you'll still owe a deductible, which is the money you pay out of pocket. For example, if your deductible is $500 and the windshield replacement cost is $1,000, you would be responsible for paying the $500 deductible while your insurance covers the remaining $500. It's important to check with your insurance provider to understand their specific policy on windshield replacement coverage.
What Are the Benefits of a Mobile Auto Glass Service?
Our team understands our customers are busier than ever before. Needing our services should be a disruption in your life. Safe Auto Glass provides a mobile service that will come to your home or business to replace a windshield or other windows on your vehicle. That's the peace of mind we're honored to provide for every customer. When you need someone who is efficient, our experts are always ready to answer the call.
Can I Wait If There Is Damage to My Windshield?
The short answer is no. If you have a rock or other object hit your windshield, it's imperative to have a professional inspect it further. Remember, even if the damage doesn't look bad initially, even small cracks spread quickly without proper intervention. It's always best to play it safe when protecting yourself on the road. More accidents can happen when drivers overlook anything, compromising their ability to see clearly behind the wheel. Taking a chance isn't worth it when it comes to keeping you and your family safe on the road.
Schedule An Estimate with Safe Auto Glass Serving Columbus, Ohio
Our priority is always for our customers, regardless of their needs. Do you have a windshield that needs to be replaced or have questions about our services? We would love to investigate the damage further and provide a free quote. When you need a much-needed auto glass service in Columbus, Ohio, and the surrounding areas, look no further than Safe Auto Glass! We look forward to serving you.