Auto Glass Services in St Louis, MO
Repairing your car is part of car ownership, as is replacing your windshield or other windows when they get broken. But, of course, most people don't even think about window replacement until they have a problem with their windows. But if you find yourself in need of window replacement, demand nothing less than perfection for your window replacements when you hire Safe Auto Glass in St. Louis, MO.
Auto Glass Replacement Services
Whenever you have a cracked windshield, you should contact a professional should as soon as possible. Not only is it a safety and visibility issue, but it can also get worse and become bigger over time. You may also risk being pulled over by authorities, as driving with a damaged window is illegal in some states.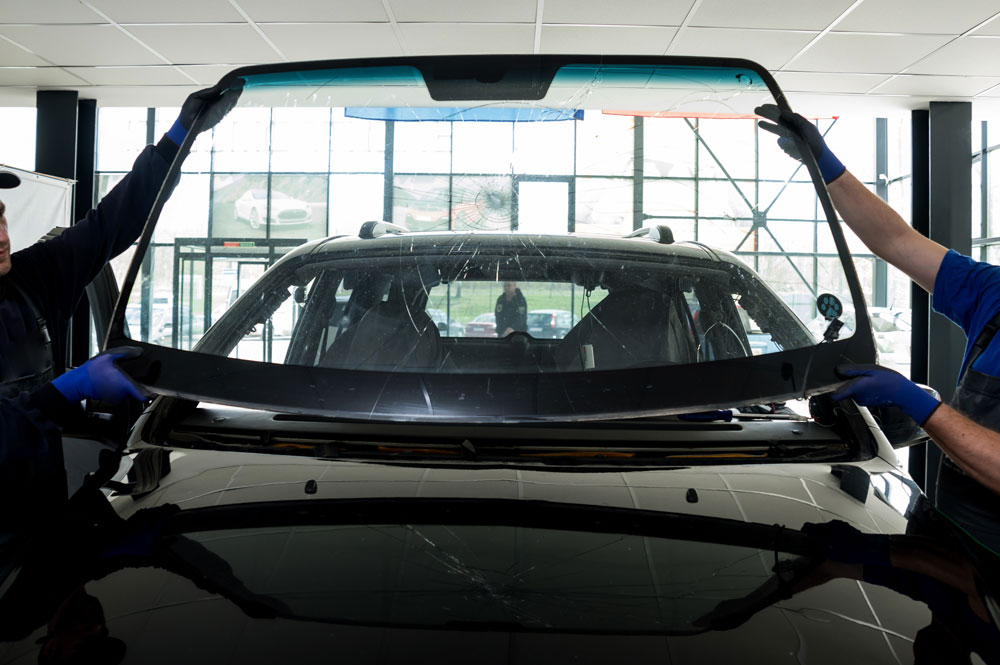 Windshield Replacement
When you need an entire front, rear, or side window replacement in and around St. Louis, MO, you get professional technicians with the experience that come to you wherever you park your car with Safe Auto Glass. The service will do their best to give you a windshield replacement as soon as possible.
---
Frequently Asked Questions
Is it better to replace or repair a cracked windshield?
The only person who can advise you on whether you should replace or repair a cracked windshield is a trained technician. They can take a look at the kind of crack or chip in addition to the following:
The depth of the damage in the window
The location of the damage
The length of the crack or chip
The direction in which the damage seems to spread
The type of glass (windshield glass is different from other types)
The number of cracks or chips
Don't ever try to drive your car with any window damage, even if it seems like it won't affect your ability to drive safely. You risk additional window damage, the complete loss of visibility with further damage, and weakened structural integrity if you should be in any kind of accident.
Is it worth it to use insurance for a cracked windshield?
Using insurance to pay for a cracked windshield is worth it if the overall repair cost is higher than your insurance deductible. For example, if your repair will cost $600 and your deductible is $300, it's worth using your insurance. Then, instead of paying for the full $600 repair, you're only paying $300 out of pocket for your deductible.
If the overall cost of replacing or repairing your cracked windshield is $50 to $100 more than your deductible, it's up to you to decide if you want to file a claim through your insurance. Either way, it's always important to repair those cracks and chips as soon as possible!
What to do if a stone hits your windshield?
The best way to deal with debris hitting your windshield is to take steps to prevent it from happening in the first place. Make sure to:
Keep plenty of space between you and the car in front of you. This can keep debris or rocks that get kicked up from hitting your windshield.
Don't follow construction vehicles or trucks that appear to have unsafe loads on them.
Try to drive slower in locations where you know that there's gravel and debris that will be kicked up as you move. The slower you go, the less momentum the debris will get as it flies.
If you've done all that you can to avoid having a stone hit your windshield, and it still happens anyway, follow these steps:
Having anything suddenly hit your car is startling, even if it's a stone on a windshield. Pull over and take some deep breaths. You've likely got some adrenaline pumping through you, and you might feel irritated that this happened. When you're calm, look at the damage. Then, if you need help, call a family member or friend. Often, they'd rather you call them than risk driving with a damaged windshield or while feeling upset.
Cover your window damage with clear tape as soon as possible. This can keep the area clean and dry while avoiding additional damage to the window.
If you're unsure that your insurance covers car window repair or replacement, check your policy or call your insurance company, and they'll help you get that information.
Do your research and hire a well-reviewed, professional auto glass service. If you're in the St. Louis, MO area, that service will be Safe Auto Glass. Not only are they the best, but they're mobile, meaning they come to you!
Need an Auto Glass Company in St. Louis, MO?
You and your loved ones deserve the best to keep them safe in your car. Safe Auto Glass is the best choice when you need professional and experienced technicians to come to you to get the job done in and around St. Louis, MO. Don't hesitate to call them at 1-877-215-7735 or use their online form now for an exceptional experience.