Windshield Replacement In Phoenix, AZ
One of the most important aspects regarding the visibility and safety of drivers is the windshield. When you need to replace it, a professional should handle the installation. At Safe Auto Glass, we help prioritize the safety of drivers. If you're searching for windshield replacement in Phoenix, we're happy to provide our services to you.
Nothing can be more important than having a clear view in front of you. Our team has the knowledge and experience to safely get you back on the road. You can have the peace of mind you deserve should the unexpected happen. If you ever have a windshield replaced or need someone reliable to contact, we'll be there for you when needed.
Auto Glass Replacement In Phoenix
Nobody ever knows when they'll need our services, but we're here when you do. Cracks can quickly spread, making it harder to see. When you drive around with a compromised windshield, you're putting yourself and other drivers at risk. We are dedicated to providing fast turnarounds and high-quality auto glass replacements in Phoenix. Our team of trained technicians understands the importance of a properly functioning windshield and its impact on your safety. Whether you have a large crack or an entire windshield has been smashed, we have the expertise to handle any auto glass replacement job efficiently and effectively. We aim to get you back on the road as quickly as possible without sacrificing quality.
It's also important to us to provide competitive prices for our customers. You might not realize how common glass damage is to vehicles in the Phoenix area. With so many cars on the road at any given time, there are numerous opportunities for rocks, debris, and other objects to cause damage to windshields. This is why it's crucial to have a reliable auto glass replacement service you can count on.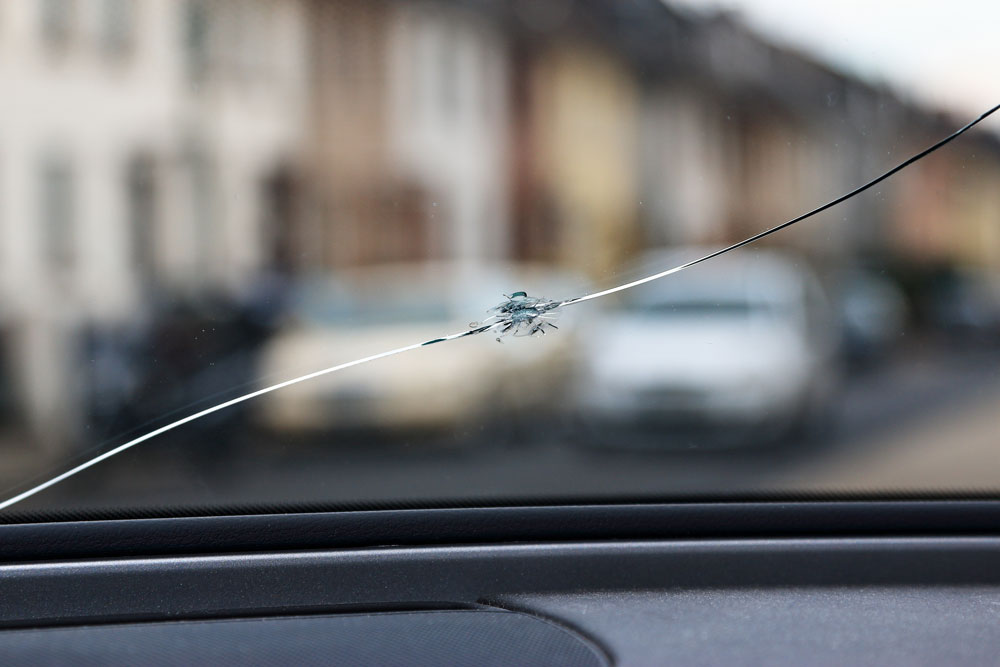 Windshield Replacement Phoenix, AZ
One of the most important services we provide is the replacement of your windshield. It's important for us to complete the installation quickly and efficiently. We understand how important having your vehicle is for residents of Phoenix and the surrounding areas. As a mobile service, you can count on us to arrive at your home or office and complete the windshield replacement on-site. Our team of highly skilled technicians is experienced in handling all types of vehicles and can ensure a seamless installation process.
Safety is never compromised, as we utilize OEM glass that matches your vehicle. Taking shortcuts with your windshield replacement can lead to potential safety hazards, which is why we always prioritize using high-quality materials. You can expect us to finish the replacement in one day, allowing you to return to normal as quickly as possible.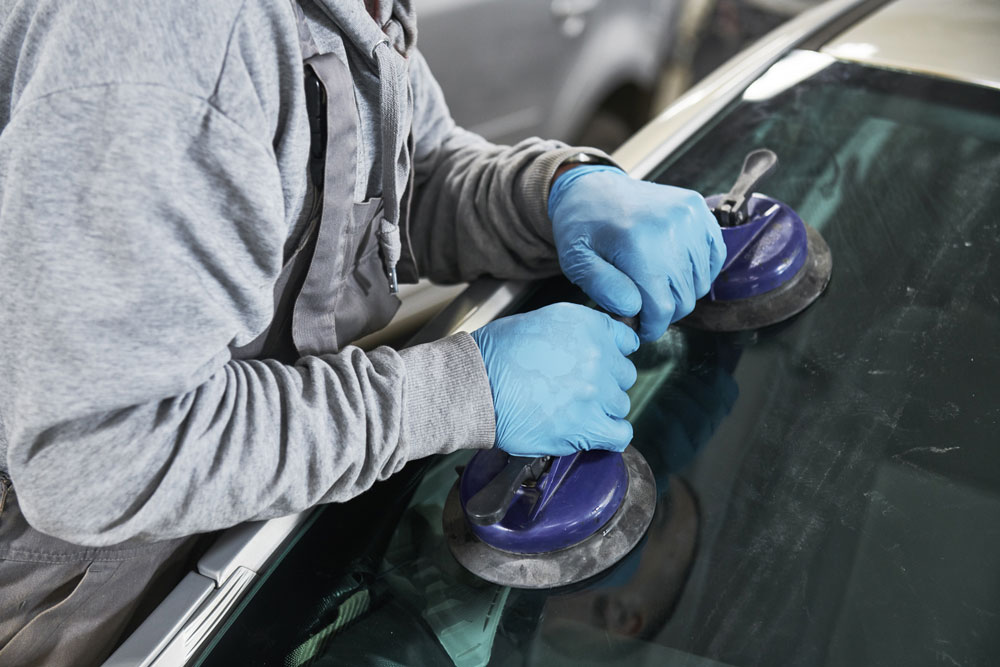 Commonly Asked Questions
Since we service many people daily, it's common to get questions about auto glass and windshield replacement. Below are some of those frequent questions that we answer.
---
Should I Repair or Replace My Windshield?
This is one of the most commonly asked questions our team gets. Both options have their value, but several factors should be considered. First, you should evaluate the size or severity of the crack. Small chips can typically be repaired, but larger cracks often need a full replacement.
Damaged windshields make your decision-making process limited on the road. Large cracks in the center of your vision make it hard to see, especially in bright sunlight or at night. Additionally, cracks can weaken the windshield's structural integrity, compromising its ability to protect you in the event of an accident.
Another factor to consider is the location of the crack. Is it located near the edge? It may be more difficult to repair and could require a replacement instead. Cracks near edges are more likely to spread and cause further damage over time.
Does Insurance Help with Auto Glass Damage?
Trying to navigate the world of insurance when it comes to auto glass damage can always be confusing. Typically, for damage to your windshield or other windows, you will have to pay a deductible (the price out of pocket) before your insurance coverage kicks in if you don't have windshield coverage. The deductible amount can vary depending on your insurance policy and the specific terms of your coverage. Our team always helps our clients understand the process and assists in every way possible.
What Can I Expect from A Windshield Replacement?
Our experienced technicians will arrive to assess the damage to your windshield. When we determine it needs to be replaced, the old one gets removed with care and precision. We clean and prepare the frame before installing a new windshield with strong adhesive materials. It becomes necessary to install the windshield correctly the first time because an improper installation can compromise the structural integrity of your vehicle and put you at risk in the event of an accident. Our technicians are trained to follow industry standards and ensure a proper fit, minimizing potential leaks or wind noise. During the windshield replacement process, our team takes great care to protect your vehicle's interior and exterior surfaces. We use specialized tools and techniques to remove the old windshield without causing any damage.
Can I Drive Immediately After My Windshield Is Replaced?
Once your windshield is replaced, you may need to wait up to one hour before driving your car. You must wait a bit because the adhesive used to secure the new windshield needs time to bond properly. Driving too soon after the replacement can compromise the integrity of the installation. Our technicians will provide specific instructions on how long you should wait before driving your vehicle. It is crucial to follow these guidelines to ensure a successful replacement. Of course, if you have any other questions, we'll take care of them immediately. The most important thing to do is call an expert if you have damage to your windshield to avoid an accident.