Windshield Replacement In Chicago, IL
Chicago, famously known as the Windy Cindy, is home to many residents who love taking their vehicles out for a ride. With all the cars on the road, there's always a chance of unexpected damage to your windshield. Safe Auto Glass is a preferred company to choose from when you need reliable and efficient windshield replacement in Chicago. We guarantee top-notch service with a quick turnaround time. The best part is you don't have to leave your home or office, as we provide a mobile service.
Auto Glass Replacement In Chicago
A trustworthy expert who can replace your auto glass is necessary. Cracks in your windshield or other windows can quickly become dangerous. The front windshield is the primary way drivers have visibility. When that gets compromised, hiring a professional who can replace the glass safely and effectively the first time is imperative. You put yourself at risk, and it could also be more costly if you cause damage to other parts of the car.
It's our privilege to provide our customers with industry experience they can put their trust behind. Whether you're driving a classic or a brand-new car, we have access to OEM glass that ensures your replacement lasts for years. If you need someone who knows what they're doing, Safe Auto Glass is a recognized leader in the Chicago area.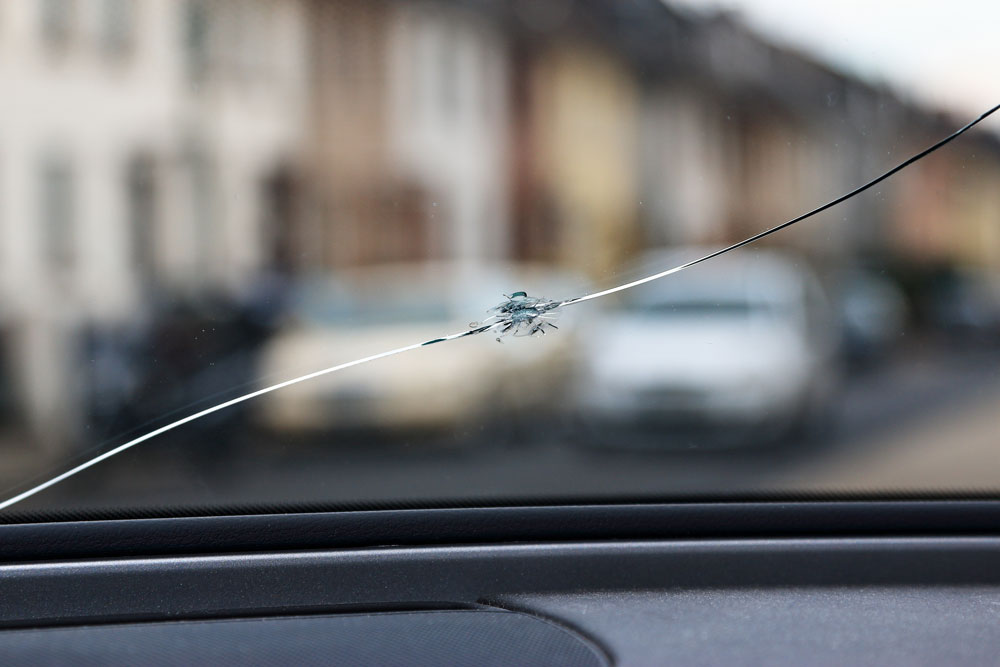 Windshield Replacement Chicago, IL
Our primary service in the Chicago area is replacing windshields. Whether you have a large object crack your windshield, a break-in, or even weather causing it to warp, we can help with what you need. In as little as one day, we have the resources to replace the front windshield or the sides and back, if needed. We always recommend never driving with a cracked or damaged windshield, as it can compromise your safety on the road. Our highly skilled technicians are trained to handle all types of windshield replacements, ensuring that the job is done efficiently and effectively. All you need to do is contact us, and we'll take care of the rest.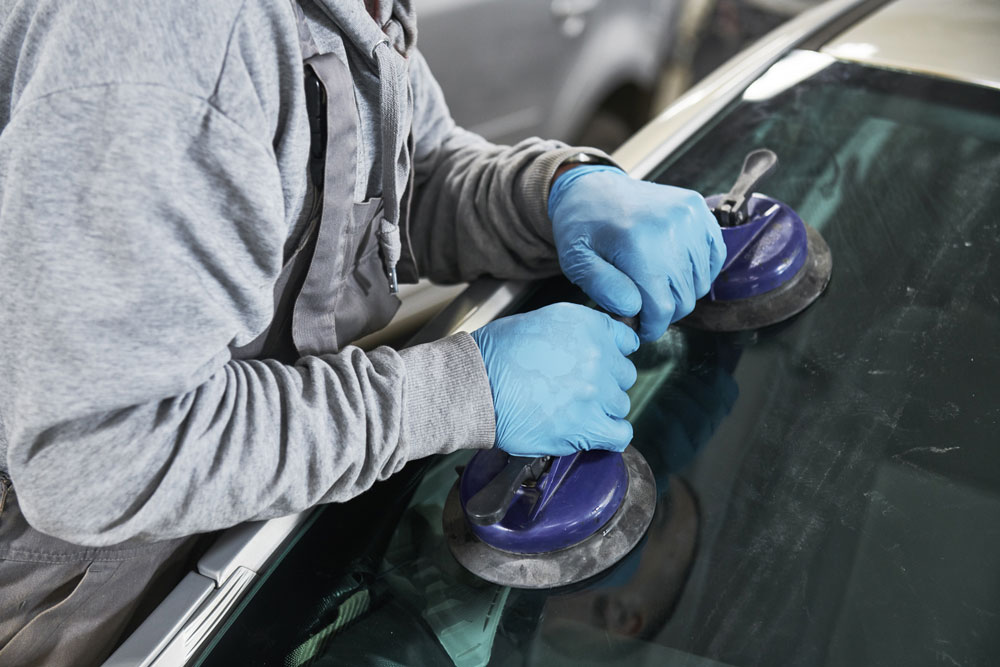 ---
Frequently Asked Questions
Since windshield replacement in Chicago is often needed, our customers often have several questions about the process. Below are some of the most commonly asked questions we get.
Why Should I Replace My Windshield?
Your windshield is much more than a piece of glass that protects you from debris when you're behind the wheel. It also serves a crucial role in the structural integrity of your vehicle. Cracked or damaged windshields are a safety concern. Visibility is of utmost importance too. You need to see well, especially when weather like thunderstorms or heavy rain can impact your safety. Generally, you should replace your front windshield if:
If the damage is larger than the size of a quarter.
When most of the windshield is covered in cracks or chips.
If the damage is directly in the driver's line of sight.
When the crack or chip impairs your ability to see clearly while driving.
Additionally, it's important to replace a damaged windshield because small cracks and chips can quickly spread and become larger, compromising the overall strength of the glass. This could put you at a higher risk of injury in the case of an accident or rollover.
Can You Prevent Rocks from Cracking Your Glass?
It always seems like a rock hits your windshield at the worst time, causing damage you don't feel like dealing with. You can't prevent a rock from hitting your windshield completely, but you can do a few things to reduce the chances. First, maintain your distance on highways or any other roadways. Vehicles (especially larger trucks) can kick up debris from the road anytime, making your car an easy target. Always use defensive techniques. If you still get a rock hitting your windshield, sometimes it happens even with excellent driving practices.
What Can I Expect from A Mobile Windshield Replacement?
You can expect our experts at Safe Auto Glass to arrive on schedule at your home or office to replace your windshield. The first step is removing the damaged windshield by carefully cutting through the adhesive that holds it in place. Our experts will then clean and prepare the area for the new windshield installation. Next, a high-quality adhesive will be applied to ensure a strong bond between the glass and your vehicle's frame. The new windshield will be carefully placed into position, ensuring it is aligned correctly. Any necessary adjustments will be made to ensure a perfect fit. Once your OEM glass gets installed, you'll need to wait a few hours to drive. The adhesive needs time to cure and create a strong bond. This process is crucial for the windshield's stability and safety. Our technicians will conduct a thorough inspection to ensure everything is securely in place.
Does My Auto Insurance Cover a Cracked Windshield?
Insurance can always be a little tricky, especially when you have damage to your windshield. A cracked windshield can be a big problem for any driver, and most people want to fix it immediately. Comprehensive auto insurance typically covers it, but you'll have to pay a deductible. Some examples include damage from a falling object, vandalism, and more. Usually, the deductible cost is less than it costs to replace the windshield, so using your insurance makes sense. We provide all the answers you need when you need to file a claim. We'll help you navigate the insurance process every step of the way.
Contact Safe Auto Glass Serving Chicago, Illinois
We provide windshield replacement in Chicago and the surrounding areas. At Safe Auto Glass, we pride ourselves on being a dependable service that our customers use when they need a quick solution. Contact us today to book an appointment for all your auto glass needs! Our team of experts looks forward to providing you with top-notch service.
The areas we serve are listed here.
Safe Auto Glass has a dazzling reputation in our industry. Our customers never have to wonder how
they're going to get their car safely to a repair shop, and we always meet them where they are. Contact
us to get an estimate of what our services will cost and to inquire if our services are a good fit for
your needs!