DIY vs. Professional Auto Glass Replacement: Which is Right for You?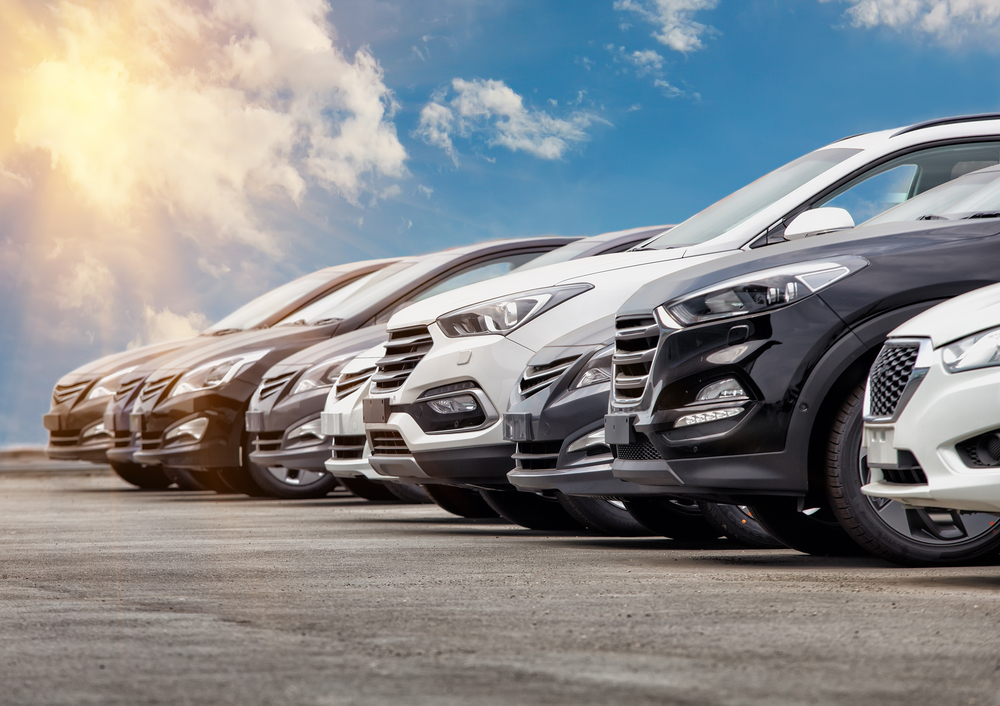 Cracked windshields are not only an eyesore on the road, but they pose a serious safety hazard. For many automotive needs, it's always a question of whether you'll do the repair yourself or hire an expert. When it comes to auto glass replacement, this helpful overview will help guide you in the right direction. Learn more about the major differences between DIY and professional auto glass replacement in your area.
DIY Auto Glass Replacement
Let's look first at replacing auto glass or windshields by yourself. Let's look at some of the pros and cons below.
Pros:
Replacing your windshield or another window by yourself can save you money. Getting the glass you need from a local auto parts store or online is possible, which can be cheaper than hiring a professional.
Cons:
Experience and skill– Did you know replacing a windshield takes a lot of precision, experience, and skill? If you don't have experience or even with previous jobs completed, the job may not be done correctly, leading to potential safety hazards. You also might not have access to the same tools and equipment as a professional company.
Not as effective– Replacing your auto glass might prove to be a good short-term solution, but over time, it's possible that the quality of the repair may deteriorate. Professionals can access high-quality materials and equipment, ensuring a longer lasting and more effective result.
Warranty– Replacing your windshield or auto glass by yourself means you're out all the costs if the replacement fails. Conversely, professionals guarantee their work for your peace of mind.
Safety– There are dangerous tools and techniques involved in replacing auto glass that require professional training and experience. Trying to do it yourself without proper knowledge can lead to accidents and injuries. Professionals handle the repair without incident.
Professional Auto Glass Replacement
Below are some considerations when considering professional auto glass replacement in your area. Whether you realize it or not, these professionals are in high demand. Think about how many vehicles are on the road at any given time and how often damage occurs to your vehicle's glass.
Pros:
Quality installation– When you're looking for an auto glass installation to go smoothly, hiring an expert can make all the difference. Even missing the mark by an inch or two can spell disaster. Experts know how to remove your old glass effectively, prepare the surface, and properly install the new glass to ensure a seamless fit. They have the necessary tools and techniques to complete the job efficiently and effectively.
Long-term results– Anyone who invests money in their vehicle wants the results to last for a long time. When hiring someone with industry experience, you'll get a long-lasting result. It's important to have safety when it comes to your vehicle, and a professional glass installer will ensure that the new glass is securely installed. They follow the best practices in the industry, along with continued education and information on the best technology for replacing your auto glass.
Insurance availability– If you've had damage to your windshield, you can't file a claim if you plan to do the repairs yourself. Insurance companies will insure you if you hire a professional glass installer. This means you can save on repair costs by utilizing your insurance coverage. Most reputable glass installers work with major insurance providers and can easily handle the required documentation. That gives you more time to get back to your normal routine.
Time– Did you know an expert can replace a full windshield in as little as one day? You can't underestimate the importance of hiring a pro when trying to get back to your normal routine.
Save money over time– If you've ever heard the expression, you get what you pay for, that certainly holds true here. Initially, it would be cheaper to complete a DIY auto glass replacement. Over time, you'll need to keep reinvesting money because the end result wouldn't be anywhere close to hiring a professional. Would you rather pay less upfront or pay a little more and have the auto glass last for years to come? You deserve to have the full protection and desired results.
Cons:
Price– Hiring an expert for auto glass replacement will cost you more than a DIY repair. However, you can't beat the reliability and quality of a professional repair job. Most of these companies have been in business for over five years, completing hundreds or thousands of jobs.
Understanding The Benefits of Hiring an Expert Like Safe Auto Glass
If you need auto glass replacement, it's imperative not to cut corners and attempt to do it yourself or hire an inexperienced technician. Hiring an expert like Safe Auto Glass can ensure every project gets done with precision and care. We have experience working on all vehicle makes and models, including compacts, sedans, and large work trucks. We are also a mobile service. Our team can come to your home or business and care for all your auto glass replacement needs. Whether your side window was vandalized or you have a significant crack in the windshield, our services are reliable, efficient, and affordable. We're honored to serve cities nationwide with our array of services. You never know when you'll need auto glass services, but we're always ready when you do.
Schedule an Estimate with Safe Auto Glass
We believe in setting the bar high when replacing auto glass. All our members have years of experience, and we work with customers from all walks of life to give top-notch results. If you're interested in learning more about what we offer, don't hesitate to reach out for a free estimate. Our team of experts looks forward to helping you get back on the road quickly! Thank you for entrusting us to take care of your vehicle.